How to buy at ticket
Tickets are only available to registered Sunday Swim members.
Step 1  Sign into your membermojo profile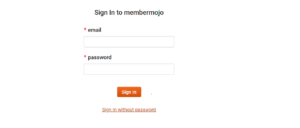 If you can't remember your password you can sign in with email and the system will send a message to the email you set up your profile with. The message will include a link which will take you to your profile
Step 2 Scroll down to see STORE PURCHASE and choose Visit Store

Step 3 Choose entry time and ticket type (Full or Concession) and Checkout.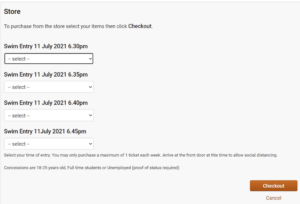 Step 4 Pay with your Paypal account or Credit/Debit Card
Step 5 Check your email for the confirmation email and bring it to the swim at the designated time